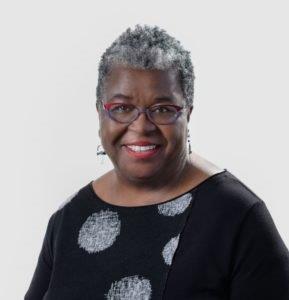 Donna Gambrell
President & CEO
Appalachian Community Capital
Donna Gambrell
As President & CEO of Appalachian Community Capital, Donna J. Gambrell is responsible for attracting and directing investments to Community Development Financial Institutions (or CDFIs) and other mission-driven lenders in Appalachia. These lenders, in turn, use the investments to make loans to small business owners, including to minority- and women-owned businesses, in underserved communities throughout the region.  Since it began lending in 2015, ACC has deployed over $32 million to help finance renewable energy projects, manufacturing sites, elder care facilities, restaurants, ecotourism, and downtown redevelopment, among other projects.
Ms. Gambrell serves on several CDFI boards.  She is also the board chair of the African American Alliance of CDFI CEOs, a 501(c)(3)  organization comprised of over 70 executives that was formed in 2018 to identify solutions to closing the racial wealth gap in the communities served by the members.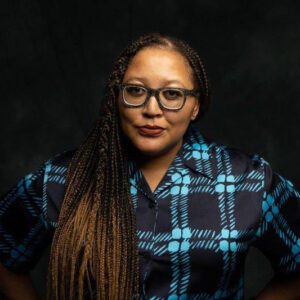 Julia J. Parker
Chief Lending and Impact Officer
Appalachian Community Capital
Julia J. Parker
Julia J. Parker has worked in both the public and private sectors in community development and impact investing.
After stints working in the US Senate and with the City of Omaha, Julia started her nonprofit career at Building Bright Futures, a nonprofit incubator supporting organizations focused on educational outcomes for children experiencing the violence of poverty.  She went on to start a nonprofit strategy consultancy, Park4029.  Julia then served as Executive Director of Omaha Small Business Network (OSBN) a community development entity.
Julia has a passion for investing in BIPOC entrepreneurs and business owners which she did as Director of Economic Development at Dorchester Bay Economic Development Corporation a Boston area CDFI. Julia previously served as Managing Director at The Crane Institute for Sustainability's Intentional Endowments Network.  She went on to serve as Senior Investments Manager at Connect Humanity, a nonprofit lender focused on digital equity.
Julia holds a BA in Political Science and a BA in International Relations from Creighton University, an MS in Urban Studies from the University of Nebraska at Omaha, and an MBA from Boston College Carroll School of Management.
Lori Chatman
As president of Enterprise's Capital Division, Ms. Chatman manages one of the nation's largest affordable housing finance platforms while serving an integral role on the organization's senior leadership team. With more than three decades of experience, she leads a $16 billion affordable housing investment platform with a full suite of equity, debt and tax credit products for the affordable housing and community development industries. Ms. Chapman, who has been with Enterprise since 2004, previously served as president of its Enterprise Community Loan Fund.
Clyde Cornett
Clyde Cornett is ACC Board Secretary has served as the CFO at Virginia Community Capital, Inc., a CDFI located in Christiansburg, Virginia for 5 years. He also serves as VCC's Chief Operating Officer. Previously, Clyde worked for eight years as an accountant and Senior Manager. He has worked with over 25 community banks in various roles, including auditor of record, internal audit consultant, and credit review consultant. Mr. Cornett graduated from the University of Virginia.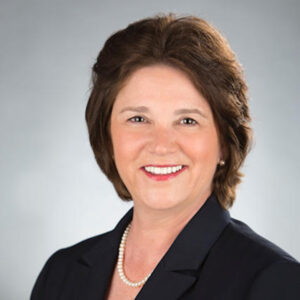 Grace Fricks
ACC Board Director
President & CEO
Access to Capital For Entrepreneurs
Grace Fricks
Ms. Fricks founded ACE in 1997 and began the lending service in 1999. She also serves on the Advisory Boards for Enterprise to Empower (En2Em), a Georgia Institute of Technology student-led organization; University of North Georgia's BB&T Center for Ethical Business Leadership; and the Invest Atlanta's New Market Tax Credit Committee. Ms. Fricks is a past member of the board of directors of a national trade association, Association for Enterprise Opportunity (AEO), and is past treasurer of Georgia Microenterprise Network (GMEN). A small business owner for over 15 years, Grace Fricks is also a former board member of the National Association of Women Business Owners, Atlanta chapter. She received her MBA from the University of Memphis.
Ray Christman
Ray Christman's career has included work in urban and economic development in his hometown of Pittsburgh. He served as head of the City's Urban Redevelopment Authority, as Secretary of Commerce for Pennsylvania, and as President of the Pittsburgh Technology Council. Mr. Chrisman subsequently worked in the banking industry serving first as chair of the Federal Home Loan Bank of Pittsburgh and then as President and CEO of the Federal Home Loan Bank of Atlanta. He later helped establish and lead Hamilton State Bank in Georgia, which grew to become one of the ten largest banks in the state before its sale in 2018. Mr. Christman has a long history of involvement in the conservation field, including serving as Senior Vice President of the Trust for Public Land In addition to serving on ACC's board, he is also a board member of Southern Bancorp Community Partners, a nationally recognized CDFI in Little Rock, Arkansas.
Matt Raker
Matt Raker is an economic developer focused on place-based and entrepreneurial strategies. He serves as Executive Director at Mountain BizWorks where he helps expand the opportunity of local business ownership across Western North Carolina by increasing access to capital and high-quality peer learning programs. Over the last 5 years, Matt and the BizWorks team have increased their lending capacity more than five-fold, have helped 473 new companies start, over 750 expand, and have active financing projects in 26 Western North Carolina counties. Prior to Mountain BizWorks, Matt directed entrepreneurial development at a state-sponsored economic development agency where he led projects generating over $150m in regional investment and 400 jobs. He's also contracted the entrepreneur-bug himself, co-founding 3 area businesses. Matt holds degrees in Economics and Natural Resources Management from University of North Carolina Asheville. He, his wife, and their two kids live in Asheville.