Loan Closing Date: 11-27-17
Funding Source – ACC: $30,000
Loan Amount: $30,000
Location: Asheville, NC
In 2008, during the recession, Asheville, North Carolina natives DeWayne Barton and Dan Leroy saw an opportunity to engage young adults from Asheville's historically marginalized communities in the new wave of green construction that was sweeping the city. Green Opportunities (GO) was founded as the first community-based job training program in Asheville, with a focus on green businesses that would be more sustainable and pay better wages into the future. Today, GO's work focuses on the Southside of Asheville, a neighborhood at the center of the city with the highest unemployment and homelessness rate. GO provides culinary and construction training, focusing on local industries where there is a need for jobs, and assists local businesses with placing qualified job applicants.
"My experience at GO has been great. This program helped me see the potential I always thought I had, but at a higher level. I have been given an opportunity to work with people I would not have been able to work with on my own." – Michelle O'Dette, 2016 graduate of the Kitchen Ready program who went on to work at world famous local restaurant, Curate.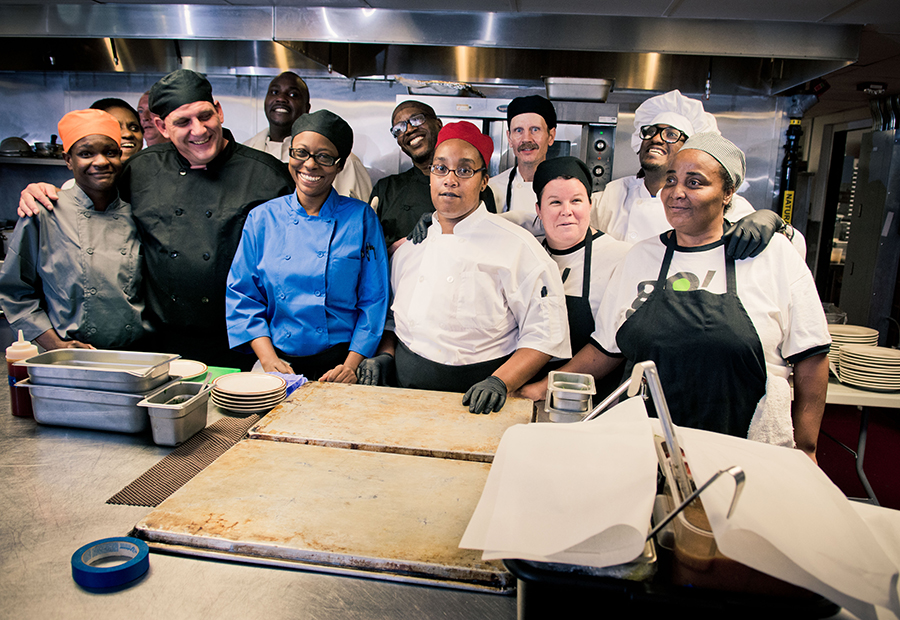 After nearly 10 years of operating, more than 600 graduates have received industry-specific, credentialed training, soft skills training such as conflict resolution and transportation planning through the Ready-to-Work program, case management support, and assistance advocating with employers. Yet GO, a not-for-profit, was 90% grant dependent. Executive Director, J. Hackett, saw an opportunity to diversify their funding stream and become more sustainable as an organization by investing in their temporary work placement program.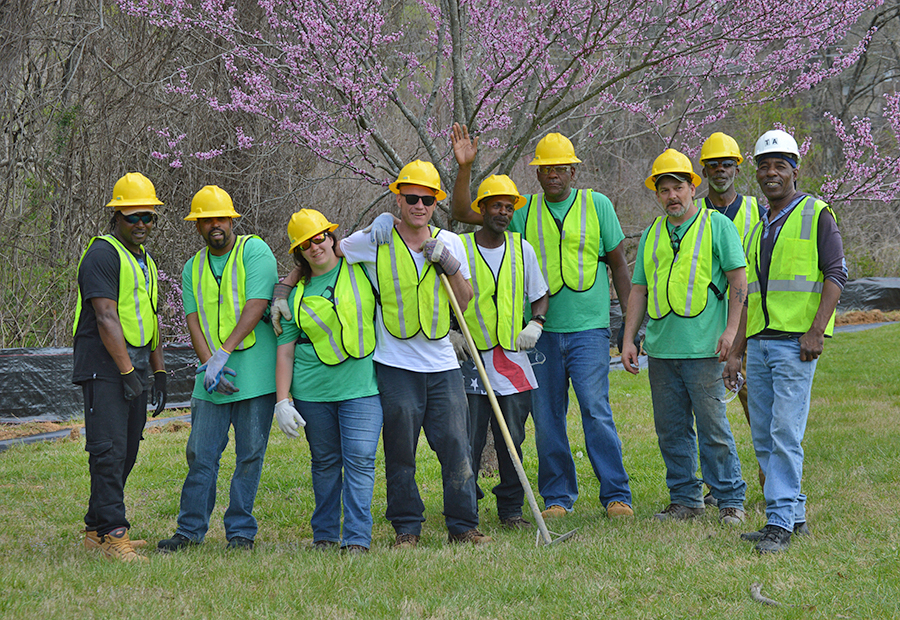 "I first heard about GO when it first started, and I didn't get into it then, and I wish I had. It's an opportunity, especially for people with backgrounds in their earlier life. GO gives them the opportunity to not look at that and just look forward towards your future and your career. GO overlooks that past, and that's a big help, because sometimes that can be a stumbling block for people. GO is amazing, it really is. GO is really helping the community and helping people help themselves." William Raines, 2018 graduate from Kitchen Ready and Southside Construction programs.
With a model atypical from traditional temporary work placement programs, GO's UpStaff Personnel program encourages local business partners to bring temporary employees on to permanent staff to establish long-term job placements, rather than continuing to encourage temporary placement for individuals. The program was already generating substantial revenue without grant money, so Mr. Hackett saw an opportunity to scale it up, provide employment opportunities for more people and become more self-sustaining as an organization.